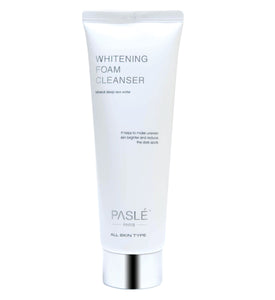 Product Description
Whitening foam cleanser from Paslé Paris brand is a facial cleanser suitable for all skin types.
Uses
Whitening foam cleanser with mineral ingredients from deep sea full of energy combined with nutrients and intensive moisturizing ingredients. The product cleans and softens the skin. In particular, it prevents the formation of melanin.
Using
Take an appropriate amount of cleanser mixed with water to create foam, spread evenly all over the face, especially the chin and nose areas for about 1 to 2 minutes and then rinse with warm water.
Product volume
120ML